Sometimes Karlos Hill cries after educating teachers about the 1921 Tulsa massacre, after dealing with racist incidents in the classroom, after talking for hours about slaughter and mass graves as he drives home. "When I talk about sobbing, it's because of the emotional strain of work. It just kind of exhausts you," he told me.
But if I ask him to talk more about this toll The Chair of the Department of African and African American Studies at the University of Oklahoma changes the subject. He prefers to talk about the joys of his job: "I wake up every day, even when I'm tired, with a deep sense of purpose and a deep sense of mission."
I called Hill on a quiet Saturday in late April, a rare day when he had some time on his incredibly busy schedule. Shortly before the 100th anniversary of the Tulsa massacre, he wants to speak not only about his research and teaching on the subject, but also about historians' commitment to advocating social change.
Hill got my attention through his essay, "Community-Engaged History: A Reflection on the 100th Anniversary of the 1921 Tulsa Race Massacre," published in American historical review. It is the most personal article I have ever read in an elite academic publication. Hill uses his experience in Tulsa to teach the story of the massacre and face the myth of objectivity. For the past three years, Hill has been the co-creator and coleader of the 1921 Tulsa Race Massacre Teachers' Institute, who trains K-12 teachers to educate students and dispel the bad story too many have learned that.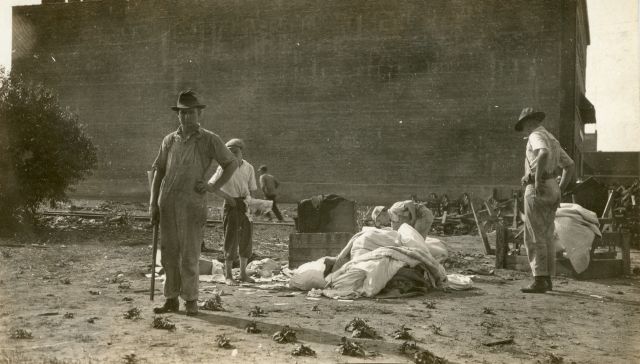 The facts of the massacre are, of course, important: the violence began on May 31, 1921, when a white mob gathered outside the district court to lynch a black man named Dick Rowland, whom a local newspaper accused of assaulting a 17-year-old White woman. Two groups of black men came to guard the courthouse. Hill's article describes what happened when "a white spectator disarmed one of the black men. As the two men fought, one of their guns went off. In the chaos that followed, some men among the white crowd began shooting at the retreating black men at random, and some of the blacks returned fire. Twenty people were killed or wounded in this brief first episode. It was the opening salvo of the worst racial massacre in American history. "Over the next half day, thousands of white Oklahomans came to the Greenwood District to assassinate, loot, and burn the affluent Black Wall Street neighborhood. Police and National Guard arrested at least 4,000 black and zero white residents. To this day, no one knows exactly how many black Tulsans were killed or where their bodies are buried. Last October, archaeologists identified a mass grave with at least 10 coffins.
.