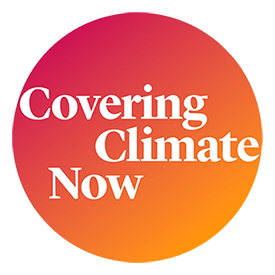 This story originally appeared in The guard and is part of "Climate Crimes", a special series by The guard and Covering Climate Now focused on examining how the fossil fuel industry contributed to the climate crisis and lied to the American public. Mark Hertsgaard is the Executive Director of Covering Climate Now.
TToday is a day of climate drama that makes history in Washington. At the end of Pennsylvania Avenue on Capitol Hill, an unprecedented event: CEOs of four of the world's largest private oil companies are summoned to testify under oath before Congress about their companies' decades of lies about the deadly dangers of their products.
There's no secret who the villains are in this drama, just how Big Oil will play this pivotal moment in the climate emergency: will these executives finally admit the lies of their companies and take responsibility for the havoc they wreaked? Or will they keep lying, if only by proclaiming that they are now climate champions working to resolve humanity's crisis?
Oil company executives have dodged previous calls to testify to Congress on these issues, and it is easy to see why. The trials against them, drawn from their own files, are detailed, extensive and devastating.
As evidenced by extensive investigative coverage in 2015, ExxonMobil, Shell, BP, and Chevron have known since the 1980s at the latest that burning oil, gas, and coal would overheat the planet and endanger civilization; their own scientists told them. You did it anyway.
The companies not only hid their knowledge of what was to come; They spent millions of dollars telling the public that global warming was not real. In fact, 31 percent of Americans still don't accept that climate change is happening, according to a new survey commissioned by The guard, Vice News, and Covering Climate Now. That helps explain why the Republican Party stands in lockstep against President Joe Biden's climate agenda and cannot pay an obvious political price.
Big Oil's story of deception and disability has grossed hundreds of billions of dollars in profits, salaries and stock options for executives set to testify today. But it has also set humanity on the path to a "catastrophic" future of scorching heat, devastating drought and storms, and an inexorable rise in sea levels – just like Big Oil Scientists Predict decades ago.
Today, the House Committee on Oversight and Reform witness record includes Big Oil 4: Darren Woods of ExxonMobil, Michael Wirth of Chevron, David Lawler of BP, and Gretchen Watkins of Shell Oil. The plans are for the chairpersons of two industry associations in the oil industry: Mike Sommers from the American Petroleum Institute and Suzanne Clark from the US Chamber of Commerce.
.