If you think the phrase "Green New Deal" is poisonous to Democrats in Republican districts, speak to Chloe Maxmin of Maine. In November, she ousted GOP Senate minority leader Dana Dow with 51 percent of the vote in rural District 13 of the working class.
Two years earlier, when Maxmin first ran for office, she won a seat in Maine's lower chamber from her deep red house district and then passed a Green New Deal bill in Maine with historic confirmation from the state's AFL CIO. The version passed was greatly scaled back, but a new conversation began on a just transition for Maine workers that continues to influence statewide climate policies under Democratic Governor Janet Mills. Not bad for a 20 year old rookie lawmaker.
Maxmin, 28, lives a short walk from the Nobleboro farm where she grew up. After graduating from Harvard in 2015, after co-founding the highly competitive campaign to divest fossil fuels on campus, she moved home and immersed herself in politics. The hallmark of their election campaigns was a highly personalized approach with a deep focus on community and real, face-to-face conversations with voters of all kinds, regardless of where they came from politically. It's a type of campaign as described in a 2018 article for The nation, based on the organization of social movements – a model she believes can help democrats reclaim rural working class communities. And this approach seems to be all the more important after the 2020 elections, the less peaceful change of power in January and the ongoing democratic crisis in this country.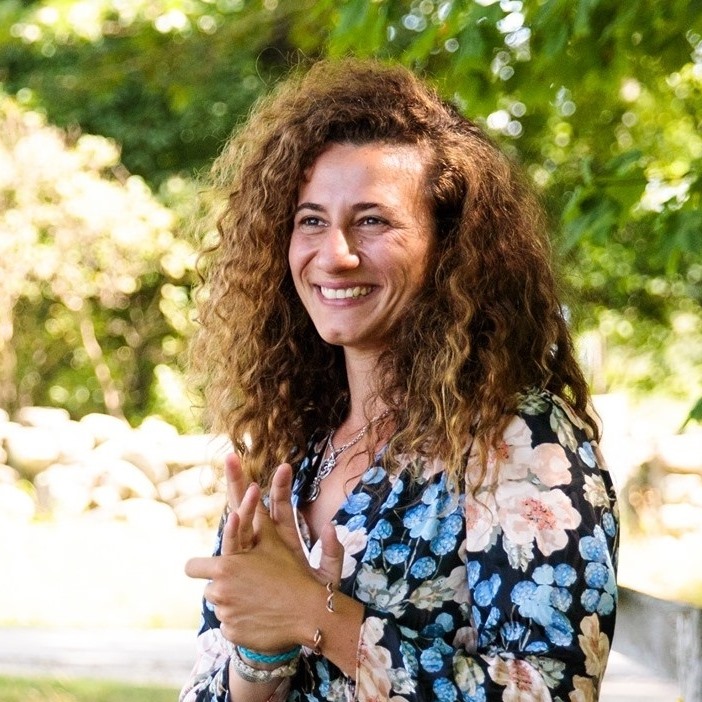 At the beginning of the legislature in January, Maxmin started with an ambitious proposal for an amendment to the Maine constitution that guarantees the right to clean air, water and a healthy environment. However, it does not focus closely on climate and environmental policy. She represents a county where around 20 percent of children live in poverty and is advancing laws on alternative sentencing programs, community drug abuse recovery centers, transportation for the elderly, and open primaries.
Maxmin and I spoke twice in December and followed the first week of February. The interview has been edited for length and clarity.
– As Stephenson
W.en S.Tephenson: Bipartisanism has become a bad joke at the national level, but in your campaigns you have deliberately chosen a different tone than the kind of partiality we see and hear so often these days. They seem to be less confrontational, more positive and more looking for common ground. Did you win like that? I mean, how did A 28-year-old progressive climate activist and Green New Deal champion ousted the seated GOP minority leader?
C.hloe M.Axmin: That's a good question. I'm still unraveling a lot of what happened this year. But you know, when I started running for my home district in 2018, I had an elementary school. When I started knocking on doors, I spoke to all of the Democrats. And that was my wheelhouse, it was a walk in the park, and we won the primary with 80 percent of the vote. But then I started talking to Republicans and Independents as we approached the general, and my home district is pretty conservative, so I talked to die-hard Republicans every day. And talking to all of these people in my community has completely changed my identity as a progressive organizer. I had all of these prejudices about Republicans and it was all totally broken. Because when I took the time to listen to people and really respect where they came from, I found that I have a lot more in common with them than I thought.
And you know, often times values ​​don't align, and often guidelines don't align, but I've found that most of our values ​​align. People voted for Trump because they are frustrated and feel abandoned by the political system and that is exactly why I ran. People wanted to be able to afford health care for their children and not have to move out of their hometown because of property taxes, and I can feel that too. And the power of local politics is that you can have the kind of conversation that politics can humanize again.
That was our work in 2018 and that was our work this year. And I think that's how we won. I mean, I really don't care about party. At my community level there are hundreds of people who voted for me and Trump as well. My volunteers went to vote on Trump doors as well as Bident doors.
There is something that happens when you come to the State House where party politics is very real. I have a very difficult time with some of the suggestions that the Republicans have made because the mentality is divisive and there is no room to sit down and say, OK, I'm a person in this state. You are a person in this state. Can we talk about it?
WS: Was your approach different from other Maine Democrats?
CM: Certainly. This year our campaign didn't look like any other Senate campaign in the state. We made almost 90,000 voter contacts, and the next highest was 35,000. So we worked a lot. I knocked on doors most of the year.
WS: Much has been said about Democratic Sarah Gideon's failed race in the US Senate against Susan Collins, and Collins won in your district. Do you feel that even though you won this election, you were able to stay true to your progressive values?
CM: Yes I do. I really do. I think the way I am progressive has changed and evolved, but my values ​​haven't changed. I mean, when I started having these deeper conversations with Republicans, I felt at times that I was betraying myself or my values ​​in some way. But once I got that through, I found that the way progressives have organized themselves has left out thousands of people who are just as frustrated as we are and just as desperate to be heard, desperate for affordable health care and a good one Training all the things we want too.
I feel like my job is about making our tent a little bigger and showing that we have a lot more in common with people who seem to think differently than we do. And I stopped thinking about politics as a linear spectrum. I think it's a lot more complex and I think politics needs a lot more nuances. A lot of the advanced guidelines I've supported in the past are really good for urban spaces but don't work in Maine.
WS: Like what What is an example?
CM: One example and something that I struggle with is transportation. Because if you don't have a car in my community, you have nowhere to go, you can't see a doctor, you can't get a job. We need cars. Cars run on gasoline. OK. However, Maine's largest source of carbon emissions is transportation. There is a lot of talk on the left about a fuel tax, a gas tax for Mainers, and I would never support that. And there are also some bills and proposals for building a high-speed rail all over Maine, but it costs a lot of money and doesn't serve my community because that rail wouldn't go through my district. I find it really difficult to support that. I know it's good for the overall climate, but it's not a rural solution.
What is happening is that rural communities and poorer communities bear the brunt of the nationwide policy aimed at urban locations. This has really changed the way I see things and that is why so many rural dwellers feel left behind by progressive measures.
WS: In 2018 you and your campaign manager Canyon Woodward, wrote in The nation: "One thing is clear when we conquer highways and speak to Republicans, Independents, Democrats and the unregistered: The left has left rural America." In Lincoln County, your district, one in five children lives in poverty. You'd think progressives would take care of it – and I think most of us do. But you talk about how you can transform a political culture on the left that seems to have given up huge parts of the country. What's the root of it? Is it the tense intersection of race and class, especially in left politics, the problem of the white working class? Or is it something in political culture itself to treat voters as demographic abstractions rather than people?
CM: Yeah, I definitely think both are part of it. It would be naive to say that it doesn't. But so much of it depends on how we run our campaigns on the left. And that's why we applied for the state of Snate because we see the campaign as the centerpiece of building another type of policy. And when you're running for office, or at least as it works in Maine, you knock on doors, but you knock on a specific set of doors. You will receive this curated list from the state party. The State party is doing a lot of great work, supporting hundreds of candidates – but what we saw in Maine is that there are big problems with [the lists] They give candidates. We were told directly, "We're not talking to Republicans." So you talk to the same people the same way in each cycle. And so we said, OK, we'll do it a little differently. We're not going to focus on talking to Democrats, we're going to talk to Republicans and Independents. And big, big percentages of [voters in our district] had never been contacted by a Democrat before.
How can you incorporate a different race or class analysis into your campaign when your campaigns are structured and look the same every single cycle? And what happens when you turn to people who think differently, who live in houses that look very different from your own, who deal with very different living conditions. How does this affect your campaign culture? We found that it affects a lot. Maine is very, very, very white. That's a big deal. And one thing I struggle with is complexity. I live in a white community with the privileges that come with it – and then the dual reality when it comes to a white community that has really been left behind and people are really struggling because the system they failed. And how do these things interact?
I think teaching plays a big part in that. I remember someone telling me volunteers didn't want to knock on trailer doors because it was too scary and they didn't want to go down that driveway. And yet we talked to everyone. So this analysis can be incorporated by exposing yourself to the people who really need to hear their voices, and these are often not Democrats.
WS: I'm interested in what you've learned from your Maine Green New Deal bill experience and how to get a version of it, even if it wasn't all you originally wanted.
CM: One of the main reasons I ran for office is because I was so frustrated with the lack of adequate climate policies. When I was elected, I knew I wanted to do a climate bill, but I really wanted it to come out to my community. People talked about it, we want good jobs here, we want sustainable industries, we want ice fishing every winter. That's how we're talking about it here, and I wanted my climate bill to reflect that.
Something else specific to Maine, but also to the larger climate movement, is that the climate movement is quite privileged and urban, and that's what happens in politics. So, at the State House, I wanted to start a new conversation about a different type of climate policy that is rooted in rural areas and in the workplace, and really focused on just transition, especially for rural areas.
The original bill was made up of five parts and was reduced to two – but the original bill was trying to figure out what a just transition would look like since that plan doesn't currently exist. It would have created a Just Transition Commission to oversee the energy transition [included] affected workers and frontline communities. Most of the bill was drafted with the unions, particularly the AFL-CIO in Maine. And that was really important to the bill. We all know there is no strong story for this.
WS: Wasn't it a first? The first AFL-CIO endorsement of a state-level Green New Deal law?
CM: Yes. And they were really interesting to work with. I mean, they represent people who work on natural gas pipelines in Maine as well as people who work on solar panels. So our goal for renewable energy was 80 percent instead of 100 percent because they couldn't get behind something that was 100 percent renewable energy. So really try to challenge these types of conversations.
My goal was to start a new conversation about climate justice that was rooted in rural and working communities. And I think it was a good first attempt, and I'm doing another calculation in this session that builds on it, a bigger and better version.
WS: The Sunrise movement is known to have gone on the offensive against Democrats, whose climate policies are not as ambitious as science suggests. Does that even apply to you?
CM: I think it really depends on the Democrat. For Democrats who are really trying to do things differently in places that are not democratically represented, there needs to be a lot more nuance and space for different forms of representation and different forms of policymaking. So it depends on who the democrat is.
WS: Do you think it possible to combine the necessary, radical ambition of the Green New Deal at the national level with the kind of deep advertising and local, community-oriented politics you are proving possible in a rural working-class neighborhood?
CM: Yes this is my long term vision. There has to be many different types of movements and strategies to include all of them, but there is this gap between these big bold climate policy ideas and those that are left out by some of those ideas. I think there is a way to go, and I think a lot of it is really about building it from the bottom up, starting with different types of campaigns and ending with creating guidelines, languages ​​and messages that flow from what you do actually hearing from people instead of what polls tell you, people will resonate. I think it's a very long process, but I think it can be done.
WS: So you think your district can have a conversation about more ambitious climate change and people will listen?
CM: I do, but it could be worded differently or differently from what we are used to. I remember that at some point I thought it was some kind of climate denial. Why are we talking about this problem without actually talking about it? But now I see it more as a way to actually get broad support for really important guidelines. So we're talking about property taxes, for example. If we start regulating fossil fuel consumption, will this affect the school budget? If so, it is really important that schools have access to affordable renewable energy options. Or we are talking about the fact that a lot of college students are grappling with student debt and how can you have an amazing career in a rural place without going into debt? You can complete a training program.
There are just so many ways to talk about it and I think we were a bit ideological and evangelical about the numbers and climate change – it just leaves a lot of people behind. As we know, it is such a privileged way to talk about a problem when people cannot feed their children today.
.