Veggie noodles can be as tasty and satisfying as regular pasta, especially during the warmer months when there is a surplus of pumpkin and zucchini. But if you're still a fan of standard spaghetti and can't imagine life without it, this recipe allows you to get the best of both worlds. Squash noodles mix with plain spaghetti in a dance of summer's best produce, including tomatoes, basil, thyme, and lemon. I also zest the lemon (because it's my go-to trick with citrus) and salted the dish every step of the way to really make those flavors shine. Keep reading for the full recipe!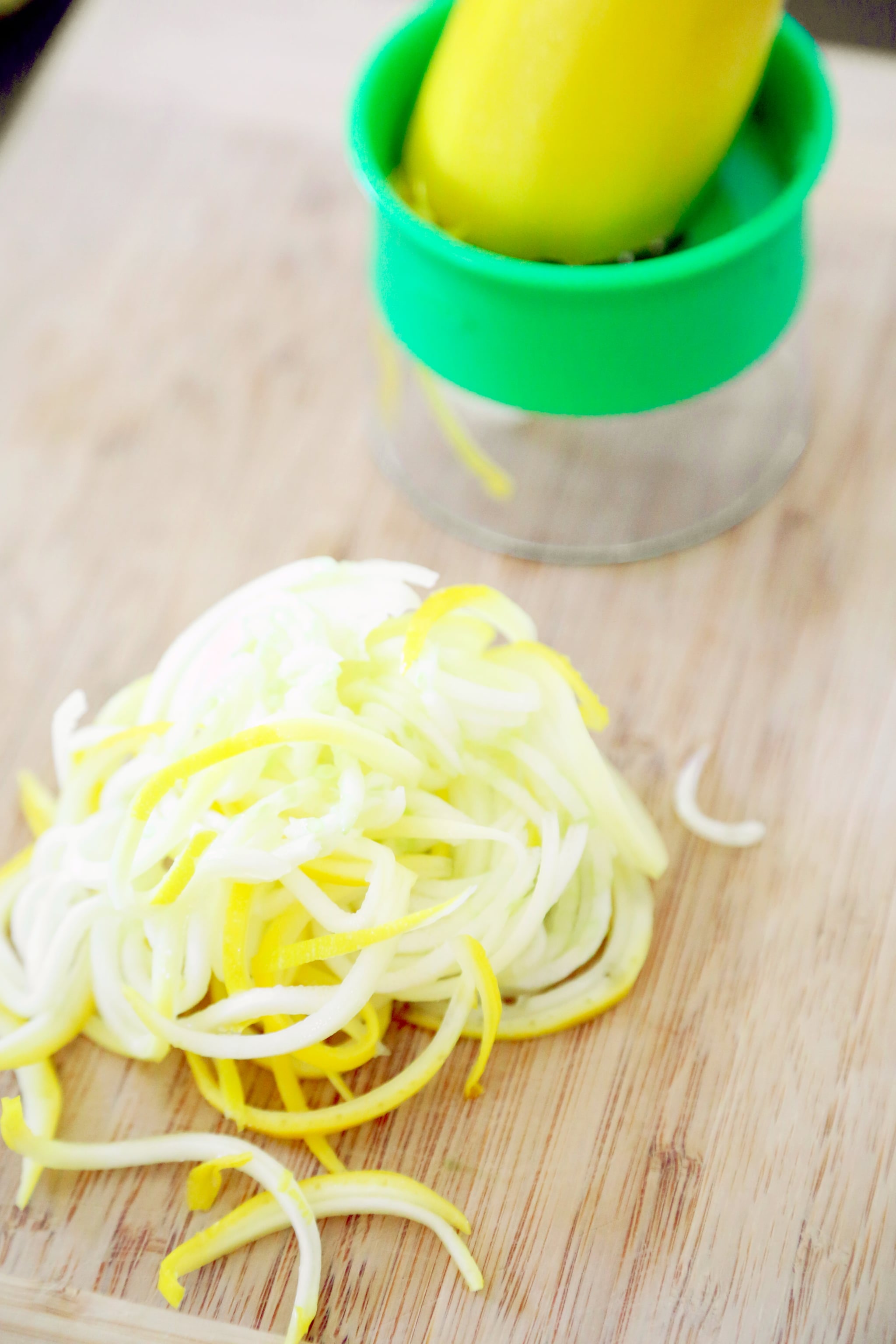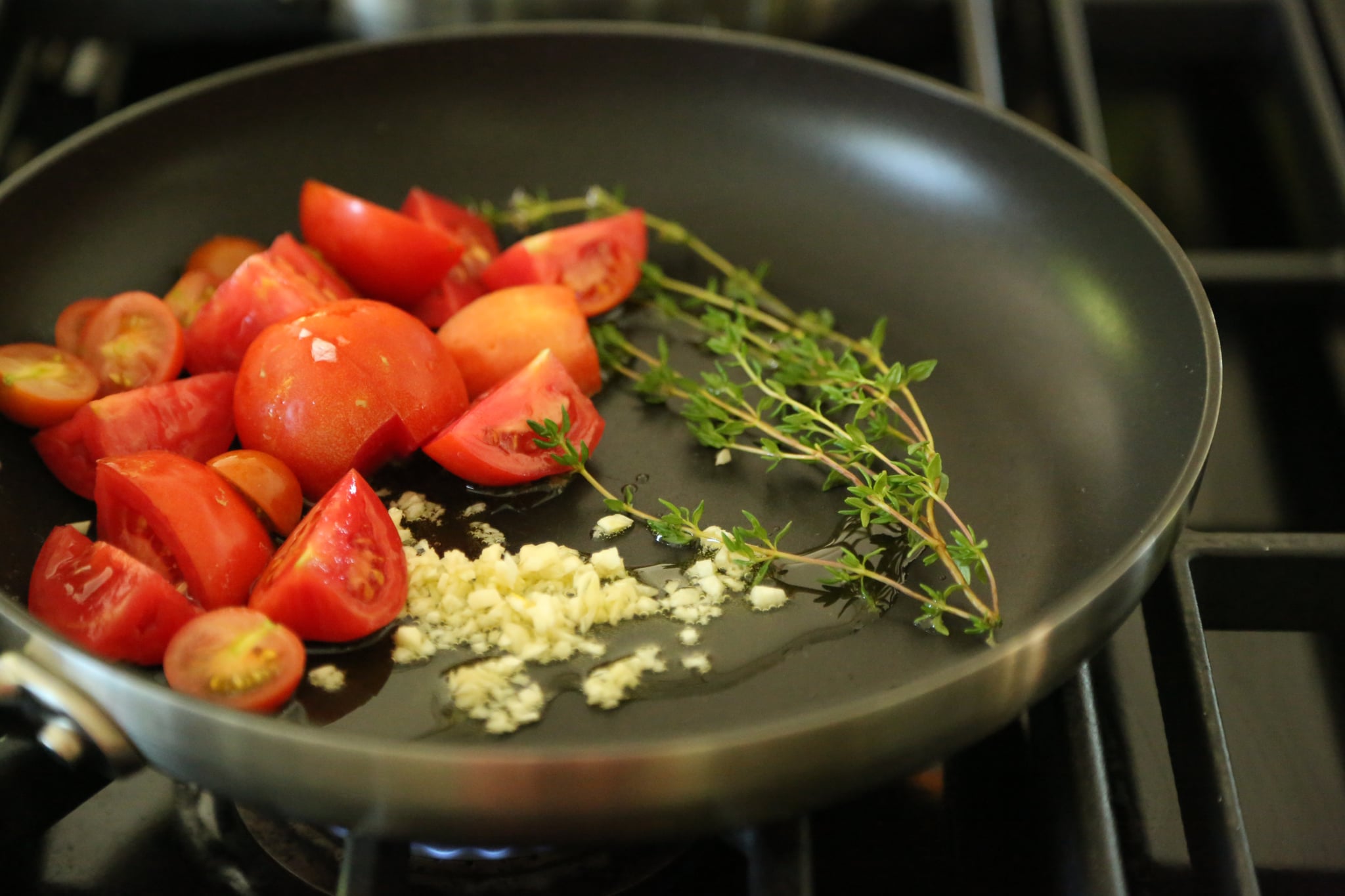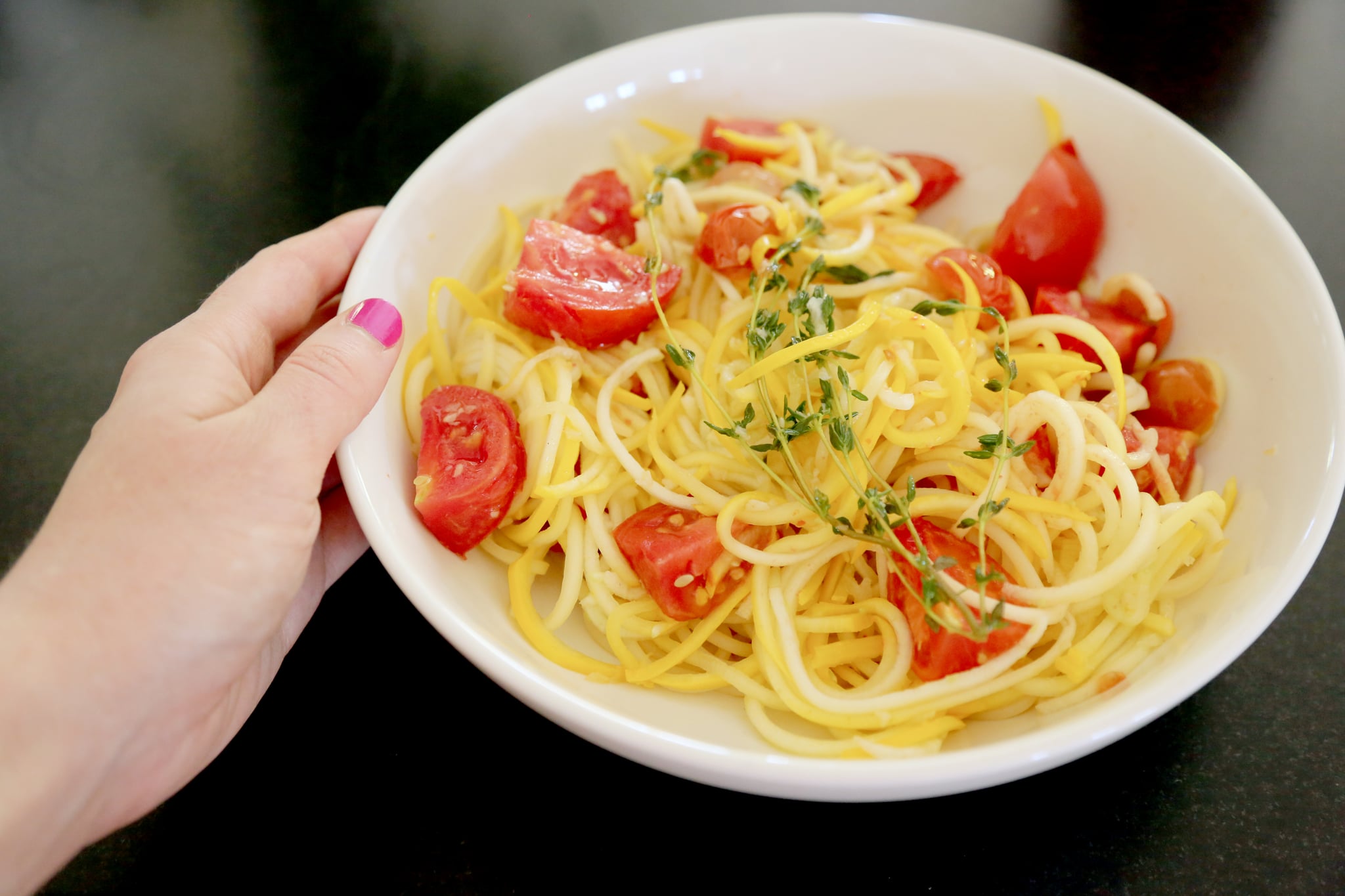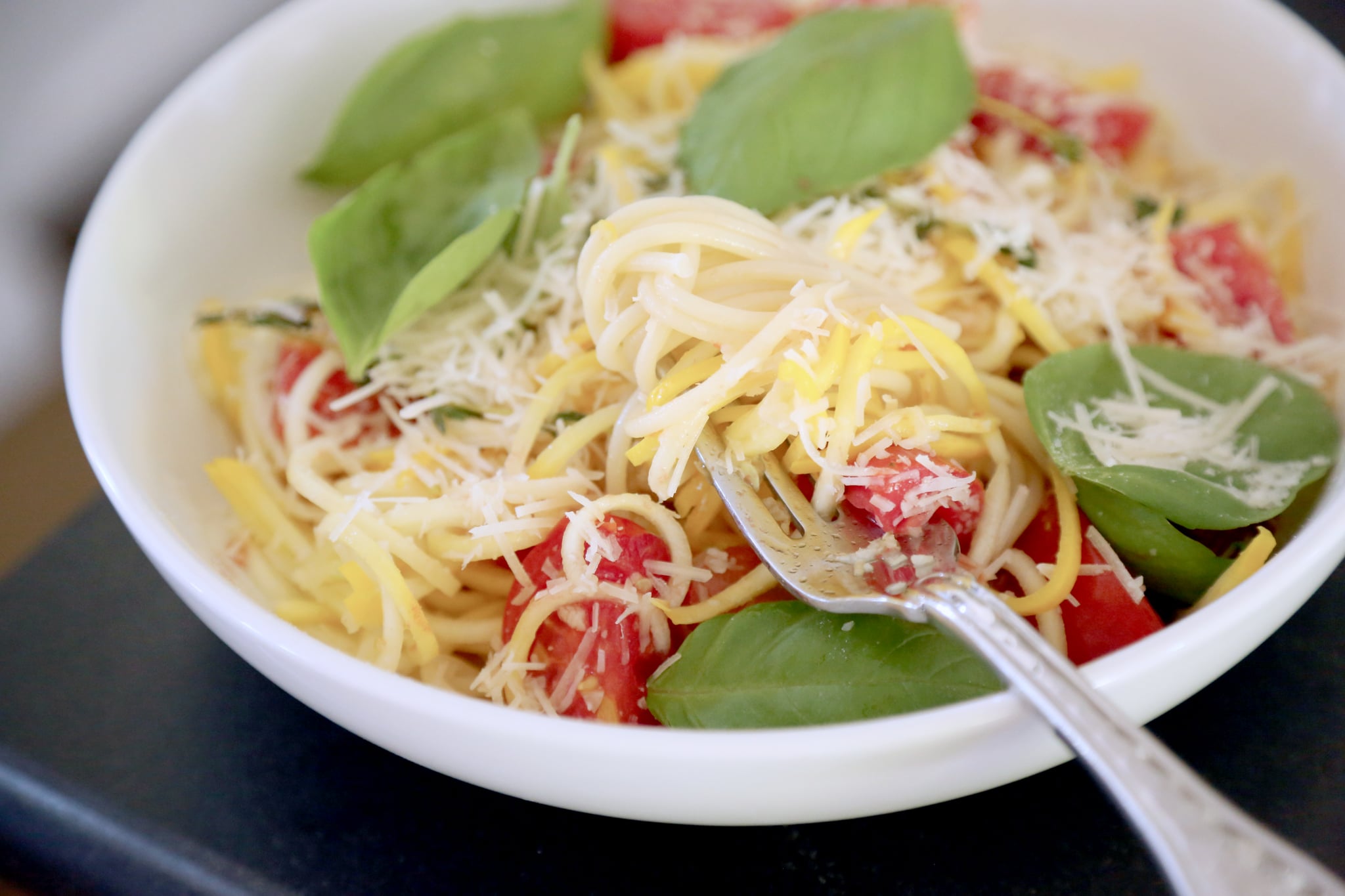 Ingredients
4 medium yellow squash
8 ounces (225 g) capellini or brown rice spaghetti
Extra virgin olive oil, for drizzle
1 pint of cherry tomatoes (about 2 cups / 500 ml), cut in half
1 garlic clove, minced
6 sprigs of fresh thyme leaves
Juice from 1/2 small lemon
Sea salt and freshly ground black pepper
Toppings (choose 1 or more)
Freshly grated Parmesan cheese
Fresh mozzarella slices
Torn fresh basil leaves
Red pepper flakes
Any pesto
Directions
Use a julienne peeler to cut the pumpkin into long thin strips.
Bring a large pot of salted water to a boil. Prepare the pasta according to the instructions on the package, cook al dente. Drain the pasta.
Meanwhile, heat a splash of olive oil over low heat in a small frying pan. Add the tomatoes, garlic, fresh thyme and pinches of salt and pepper. Cook until soft, about 3 minutes, turning if necessary.
Toss the pasta with the pumpkin, tomatoes, a splash of olive oil, the lemon juice, and a pinch of salt and pepper. Serve with toppings of your choice.
Information
Category

Pasta, Main courses

kitchen

Italian

Yield

4 servings
Image source: POPSUGAR Photography / Anna Monette Roberts