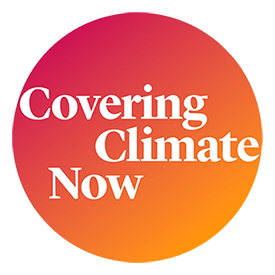 This column is part of Cover climate now, a global journalism collaboration co-founded by Columbia Journalism Review and The nation to strengthen reporting on climate history.
The today, when the negotiations in the halls of the COP 26 inch came to an end, the youth-run Fridays for Future took to the streets like every week. During COP26, young climate activists showed great ambition and leadership. From the opening ceremony to last Friday's youth protest, they have called on developed countries to take action and cut emissions by 50 percent below 2010 levels by 2030 and increase funding for developing countries. On Wednesday they took two more measures.
The draft agreement, coming from Glasgow on Wednesday, said that governments should "accelerate the phase-out of coal and subsidies for fossil fuels." It remains to be seen whether the phrase will be retained in the final draft, but this is the first time fossil fuels have been included in the draft text. Saudi Arabia and Russia, two of the top four oil and gas producers, don't want fossil fuels in the final draft. The other two main producers are Canada and the United States. Previous attempts to include references to fossil fuel subsidies in 1992 and the 1997 Kyoto Protocol have been thwarted by the US.
Although many hailed the inclusion of fossil fuels in Wednesday's draft treaty, the youth called for something broader, a fossil fuel non-proliferation treaty. At a press conference, youth activists and Fridays for Future, also known as Youth Strike for Climate, the Greta Thunberg-inspired student movement that skipped Friday classes to call for action on climate change, announced their support for the pre-established Non-Proliferation Treaty fossil fuels. The contract proposed by non-governmental organizations aims to end new coal, gas and oil production and phase out existing production, not just end subsidies. The youth activists criticized that an exit from fossil fuels was not part of the draft text. They also expressed outrage that over 500 fossil fuel lobbyists, more than the number of delegates from any single country, attended COP26.
With no commitments to serious emissions reductions in the negotiations so far, 14 young activists said on Wednesday that they were petitioning the United Nations Secretary-General António Guterres asking him to declare a level 3 emergency with the highest priority than Response to the climate emergency. They also called on the Secretary-General to set up a team to "oversee immediate and comprehensive global climate action". Participating young people include Litokne Kabua (18, Marshall Islands) and Alexandria Villaseñor (16, USA).
.